RESEARCH presentation for PÁEZ
Today the PAEZ team has come to IED Barcelona to meet our 3rd year students and discuss their proposals for the brand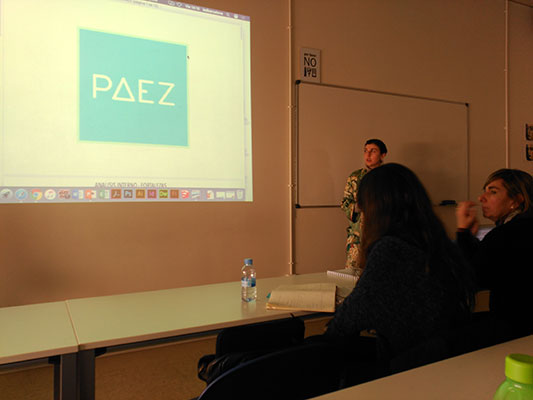 PAEZ, the brand we are collaborating with in the Marketing y Comunicación de la Moda final thesis, has come to our sachool to assess the different proposals defined by our students during their research, the first stage of their thesis.
Our students, divided in 5 teams, have presented their research, in which they have analysed:
INTERNAL ANALYSIS: Competitive Strategy, FODA, Positioning, Marketing Mix, Distribution, Communication Strategy,
EXTERNAL ANALYSIS: Benchmark, Trends and context, Brand Awareness, User Research through qualitative research,
PROPOSAL: What they propose, why and how to implement it. Target, objective, competitive strategy, critical factors of success, positioning strategy.
The different proposals summed up:
GROUP 1 Eloisa Blitzer & Angie Szterman: Creation of a whole new product line that expands the context in which espadrilles are used.  
GROUP 2 Berta Varela & Naiara Marañón: Creation of a Estrategia competitiva basada en la diferenciación en producto y distribución.
GROUP 3 Arianna García & Lola Parra: Creation of a new omnichannel strategy with special focus on the e-shop.
GROUP 4 Alejandra Conesa: Creation of a whole new product line that maintains the PAEZ essence through all the seasons of the year.
GROUP 5 Maya Camacho & Juliana Castañeda: Creation of a strong community around the Brand through music, art, sport and common values.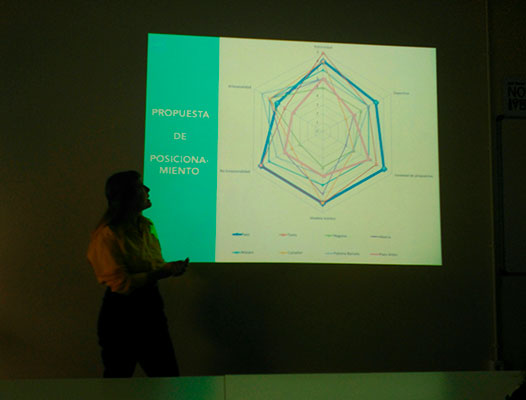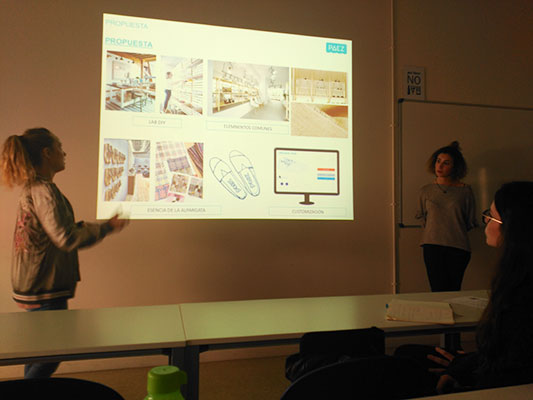 Now that PAEZ team has approved the 5 proposals, our students can start with the next stage, the production of their proposals.
We'll keep you updated of their process. Stay tuned!