Discover the latest fashion trends with WGSN!
Lizzy Bowring, Catwalks Director from WGSN, presented the Collection Review A/W 2019-20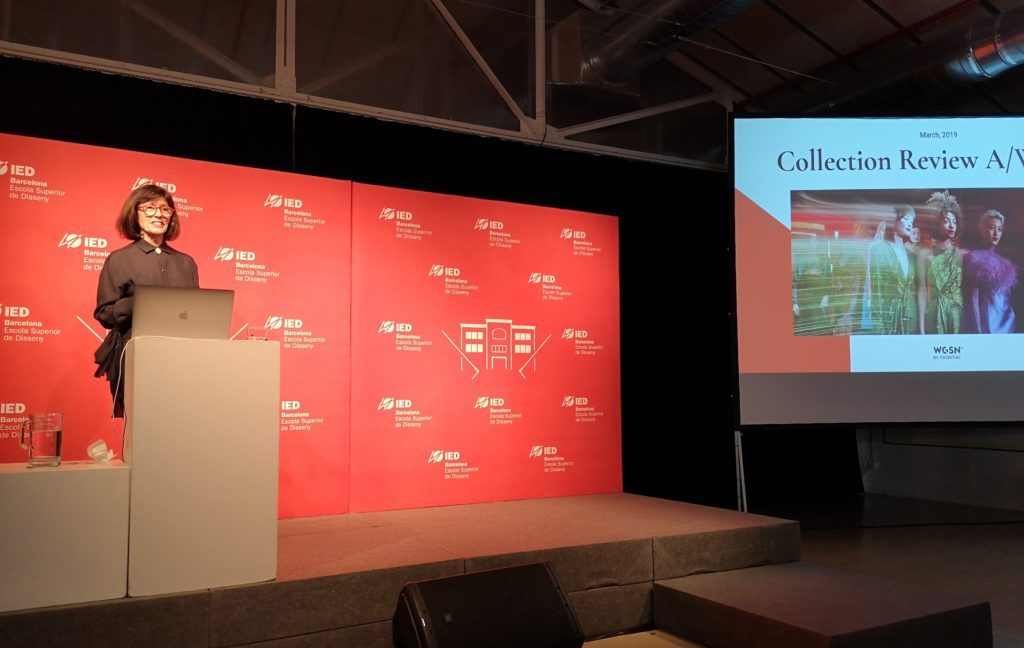 Last week IED Barcelona had the pleasure to invite Lizzy Bowring, Head of Catwalks Department from WGSN, to the school. WGSN is a trend forecasting company founded in London in 1998. Its service includes what is new and what is next in beauty, apparel, wearables or retail.
Lizzy presented the Collection Review Autumn/Winter 2019-2020 to the Fashion and Management students. The two key features to have in consideration were the colours and the prints/graphics.
Colours: There will be a wide variety of colour palettes to choose from. Starting with Power Pastels, Emerald or Warm Beige and ending with vibrant colours such as Pop Red or Hot Fuchsia. But the classics never die: black is the perfect colour to combine with everything.
Prints & graphics: Damasks, landscapes and folkloric prints have been on for various seasons and this A/W collection won't be an exception. However, one of the freshest prints is inspired in Nature's textures. For example, a "cracked earth" effect.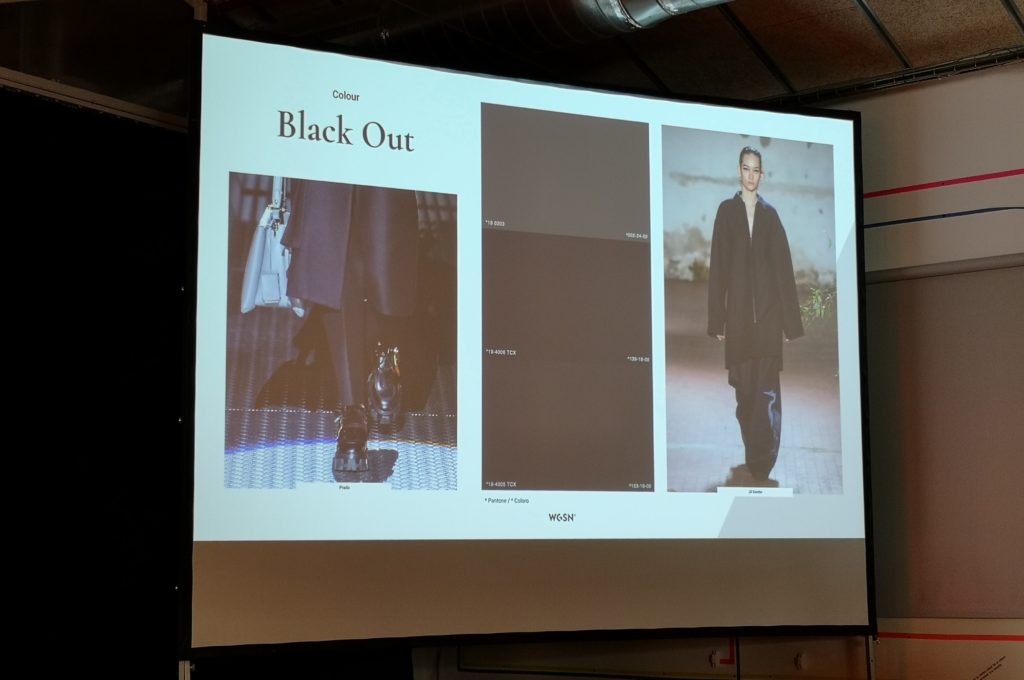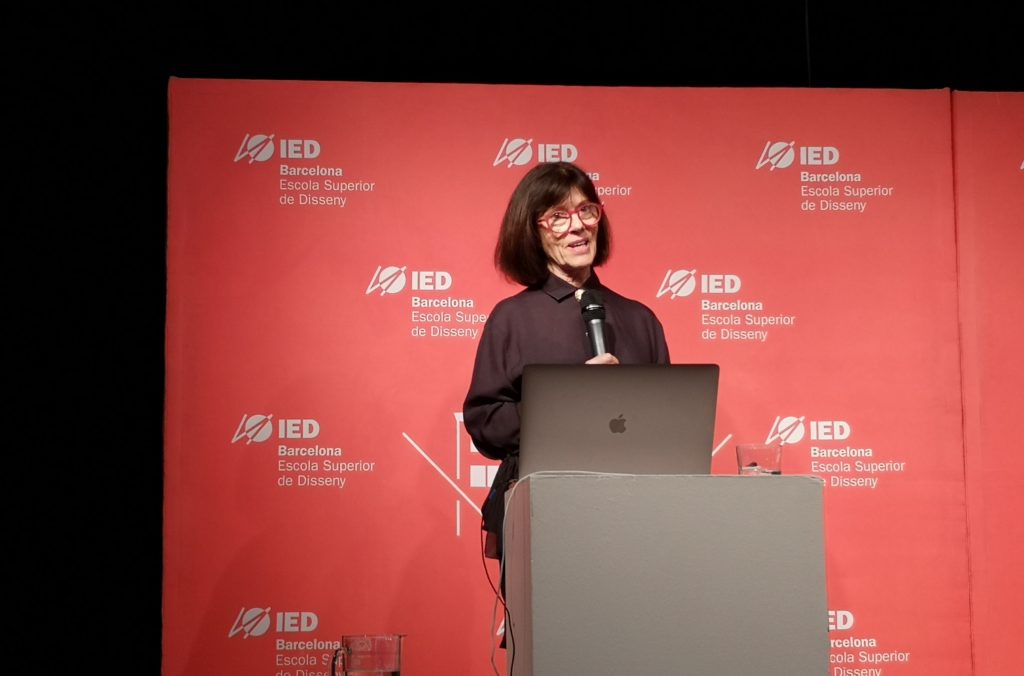 Lizzy also defined six different styles and ways of combining clothes, which are the Key Trends for women's fashion:
Considered Purity: A very easy to wear silhouette. This trend uses relaxed, fluid and gentle fabrics that move with the body. In order to achieve an effortless appeal, soft neutrals would make the colour palette.
Androgynous Dressing: The main objective is to blow the lines between feminine fashion and masculine tailoring, specially suits. Relaxed trousers or the use of double jackets would be an example.
Refined Heritage: Based on English classics, the main clothes are velvet pants, pencil skirts and argyle sweater. Since it is expected to be a widely followed trend, Lizzy said to pay special attention on how to combine the clothes to make the difference. From WGSN they recommend to look at country homes for inspiration.
Tough Love: This trend presents a dichotomy between conceptual tailoring and romanticism. It is Lizzy's favourite trend, as it combines garments such as a leather skirt with a romantic lace t-shirt. The secret is to juxtapose femininity with leather, lace and sharp colours.
New Femininity: The idea is to use light layers to enhance the feminine shape. For example, wearing transparencies or silk to create diaphanous silhouettes. The colour palette would be made of pretty pastels.
Romantic Legacy: This trend appeals to a wide audience. The features are voluminous shoulders, satin dresses, update boots and shoes with up-trending western styling.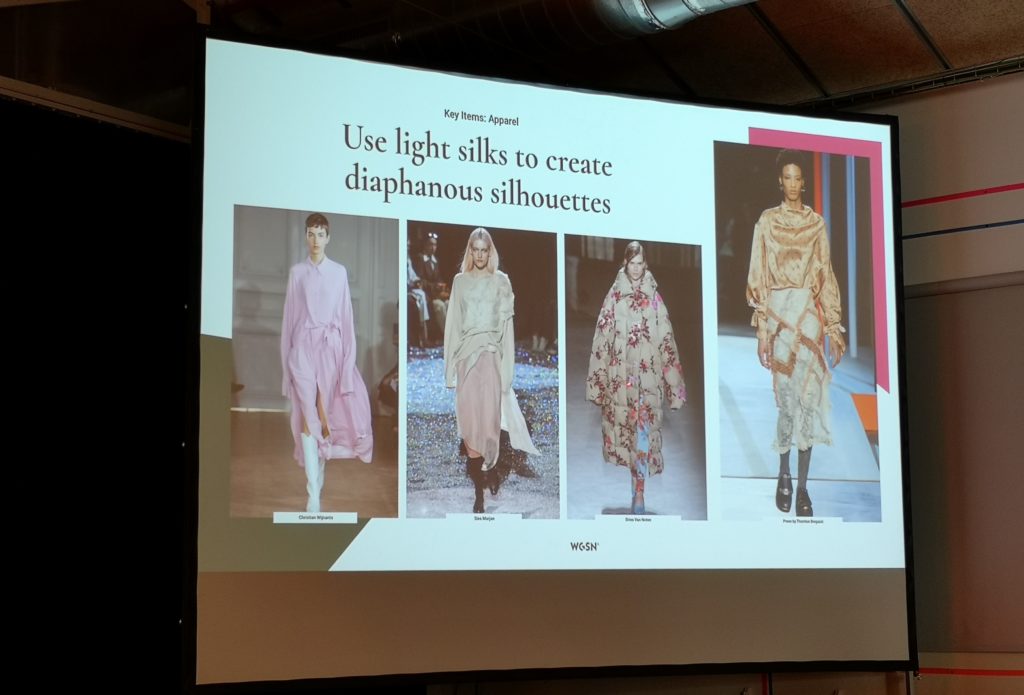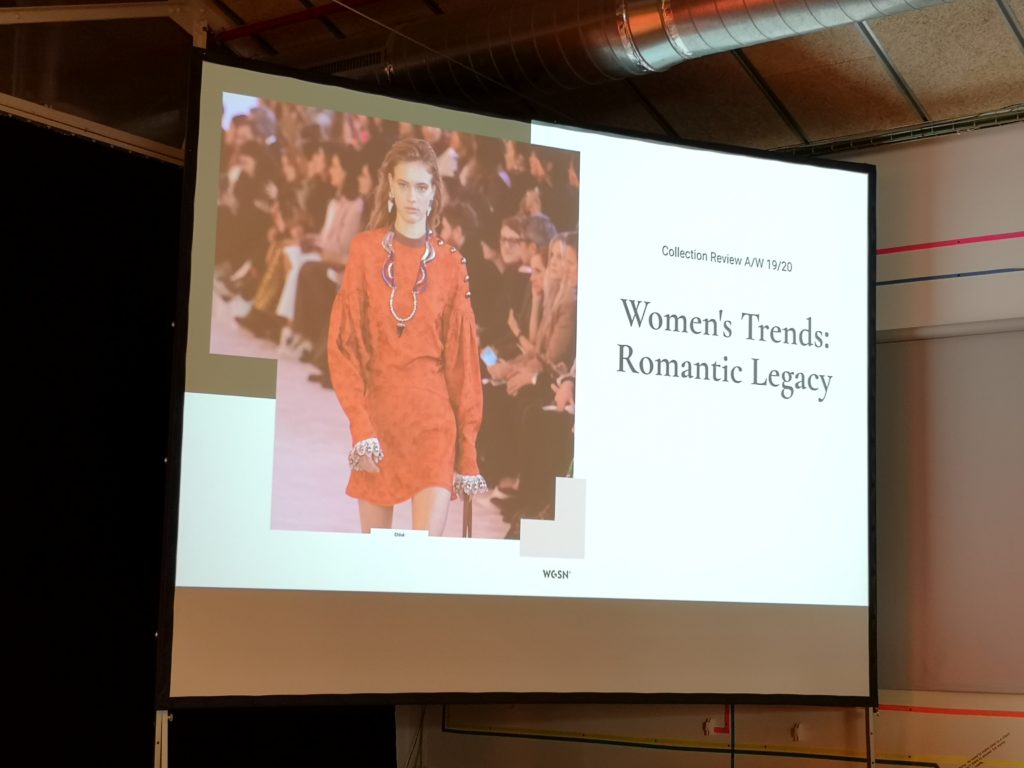 Are you already thinking what to wear next season? Have you fallen in love with any of the Key Trends? If you are interested in WGSN and what they do, the whole IED Barcelona community can access to their online platform from computers in Mediateca.
Feel free to check it out and be ahead of the pack!