Follow our student through the design process: DISCOVERY!
The best way to understand something is to see it in action, so here we explain each stage of the Design Thinking process in parallel to our Business Design students' final thesis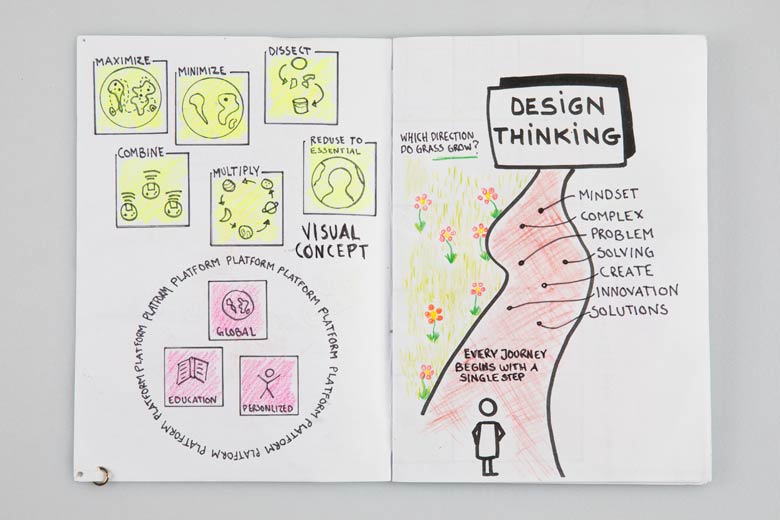 -You can read about the DISCOVERY stage of this year Business Design final thesis here–
More than as a method, we talk about Design Thinking as a mindset, as companies and institutions don't have to see it just as a tool, but as a way to approach business: not only based on obtaining a profit but on being able to identify uncovered needs and design innovative solutions to them.
Double Diamond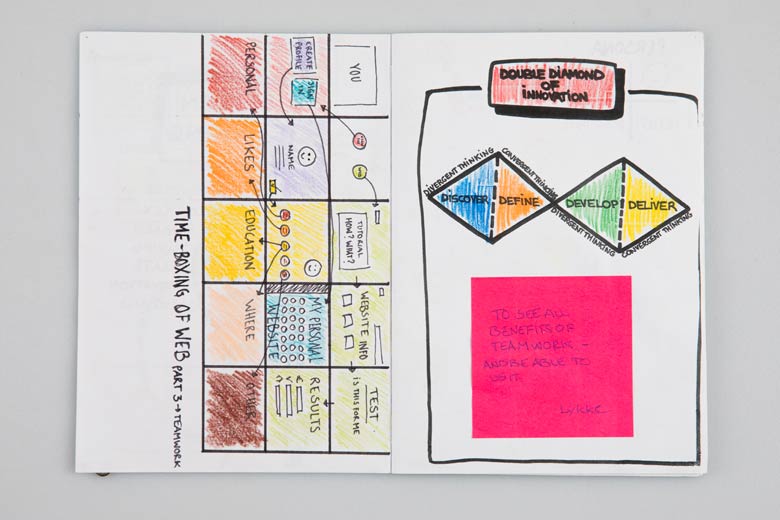 The British Design Council developed the double diamond diagram to graphically represent the design process. As you can see in the picture above, it is divided into four phases, all starting with a D: Discover, Define, Develop and Deliver. The first phases of each diamond, Discover and Develop are the divergent stages and the last ones, Define and Deliver, are the convergent ones.
Imagine that you are running through an open field with a butterfly net in your hand –this is the divergent thought– and then you sit down, analyse what you have collected in order to choose the best of it –convergent thought–. During the whole process, we alternate these two ways of thinking. We constantly open up to gather influences and insights and narrow down to take action.
The Design Thinking process does not follow a linear route, in order not to lose sight of the user at any time, a defining characteristic of this process is iteration. We constantly develop, test with the user, include modifications, test again… We can also go backwards and redo a stage at any time if it is necessary for the project.
Never skip the first diamond! In other words: don't ever start directly from the idea! The discovery stage is the one that gives us the knowledge about the context, the users and the future evolution of trends. If we don't conduct all this previous research, our idea won't be responding to a real need. This phase has a double effect:
-It protects the business assuring a long-term stability, as it is responding to a need that actually exists. In today's atomised market, ideas that have not been tested arise and fall continuously subjected to passing fashions.  
-It protects the user assuring that the resources inside the market are being used to meet his needs.
-It protects the social, economic and natural environment as it promotes the responsible use of resources adapting their use to real needs and develops projects intrinsically linked to their social context.
The DISCOVERY stage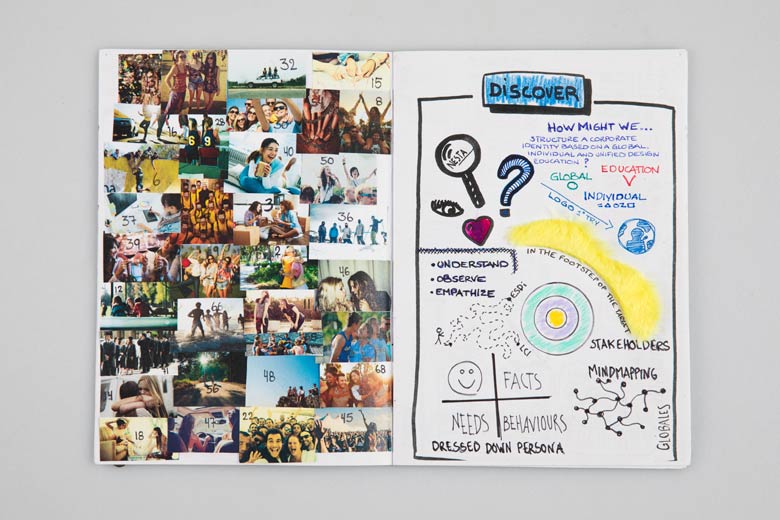 The Design Thinking process starts with this essential stage that consists in explore and analyse a broad range of quality information and knowledge to allow for insights and the identification of problems.  
What process have our students followed in this stage?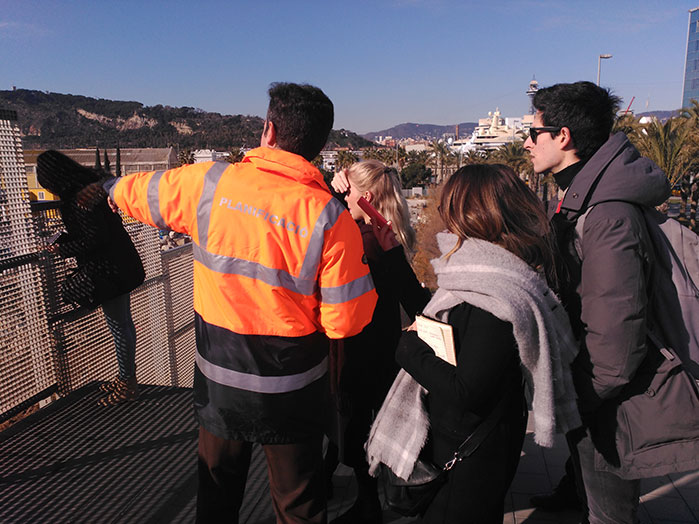 -We use this year Business Design final thesis as example-
A study of the Port. All the elements that conform the Port of Barcelona such as historical evolution, physical characteristics, accessibility, current activity, services and capabilities with a special emphasis on its Smart Port status, that is, its efficiency, inclusiveness and sustainability.
A benchmarking study about how urban ports around Europe and the world work today in terms of accessibility, connection to the city and sustainability; and what today citizens demand from their public services and cities.
Context and future trends analysis around public transportation, circular economy, urban sustainability, resources management, and accessible cities. Through this analysis, they have identified the direction that public transportation services are following and how they will evolve around the world.
-What needs to be changed inside the public transportation systems in today's cities? What has to be maintained? And why?
-What are today's and tomorrow's needs in terms of resources management in cities?
-How can we design services that not only fulfil their immediate role -transportation, for instance- but also relate to their context in a way that allows us to keep using them tomorrow? That is to say, designing services that guarantee sustainability instead of threatening it.
A user research with the different segments of Barcelona's population and also with expats. They have collected information about the relationship of the port with each one of the identified citizen profiles and with the business fabric of the area.
-What problems do they face in day-to-day life? What are their expectations and needs?
-What is their usage of the Port today?
-What can the Port do for them in both tangible -make their daily life more comfortable- and intangible -inspire them to be more sustainable- ways?