Major project RESEARCH completed!
Our BA in Fashion Mkt. and Comm. students close today the research phase of their final major projects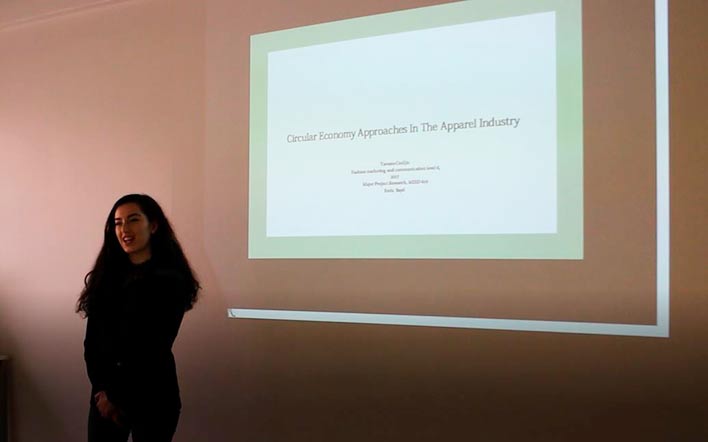 Our 3rd-year students from the BA in Fashion Marketing and Communication are now carrying out their major project, the most challenging part of their degree! For this final project, our students freely choose the topic they are passionate about and then they observe, investigate, explore the existing points of view on the matter and, finally, they express their own new vision.
This week, they have presented the results of the first stage, the research. During this phase, that started after the Christmas holidays, our students have defined the topic they want to analyse, the reasons that make it relevant, and how they will conduct their analysis. They have explained the results of their research structuring the information as follows:
I. INTRODUCTION
1. Background and motivation -what and why-
2. Hypothesis -what I am trying to find out?-
3. The aim 
4. Objectives of the studies
5. Research questions 
6. Major relevant themes 
II. RESEARCH METHODOLOGY
1. Research methodology 
1.1 Literature review 
1.2 Data collection
III. LITERATURE REVIEW -research areas and sources-
IV. KEY FINDINGS 
V. NEXT STEPS and TIMETABLE
Throughout the entire process, each student work with the mentoring of an individual tutor -chosen out of three: Teresa Buhigas,  José Guerrero and Enric Bayó- and the specialised tutorings of many of our lecturers. During these three months, the students have kept in contact and shared every step with their tutor both online and in weekly meetings.
Our method gives freedom and autonomy to our students, who are always the ones taking the decisions and choices. The three tutors guide the students and help them maintain the methodological rigour. 
Below, you can have a look to some of the 30 topics presented: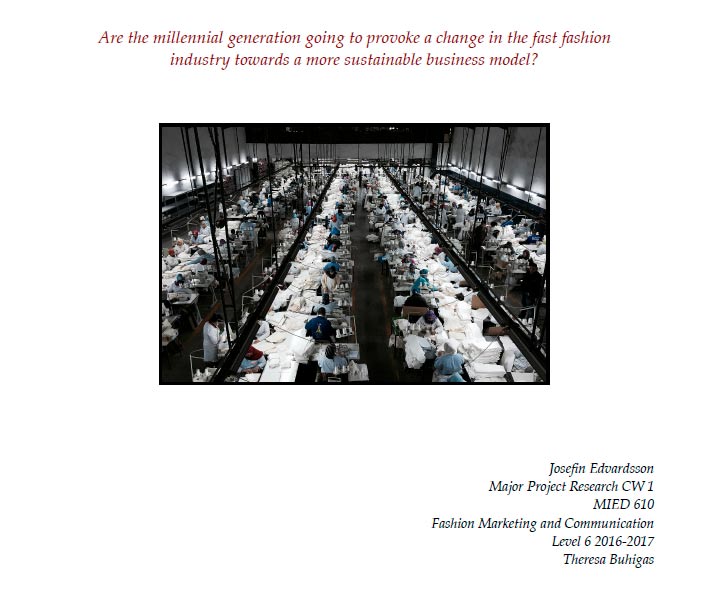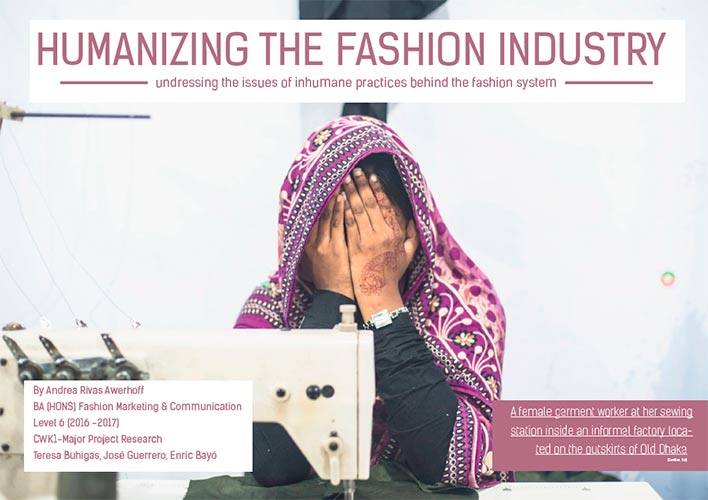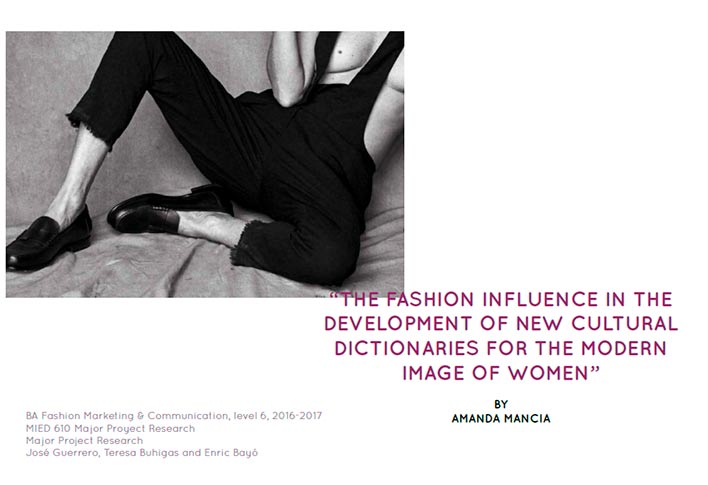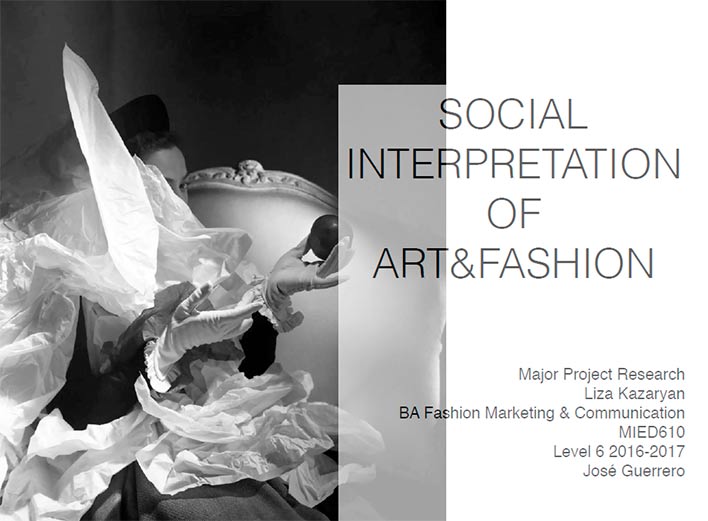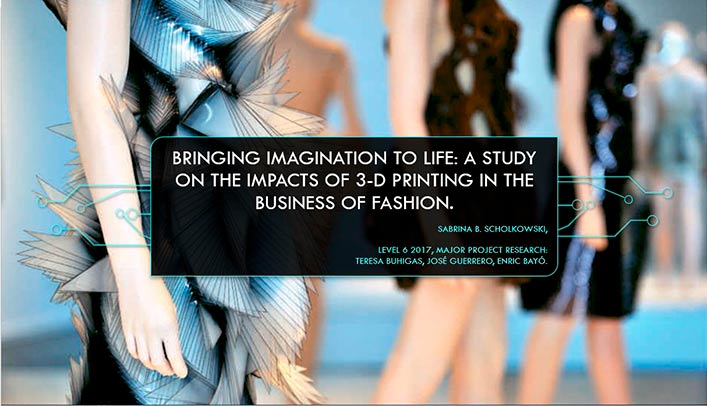 Now that the major project research is completed, the way to the final major project starts. Best of luck (and hard work) for our students!