TINGLADOS: Preparing the final presentation!
Our Business Design students visit the old tinglados of the Port to choose the location for their final presentation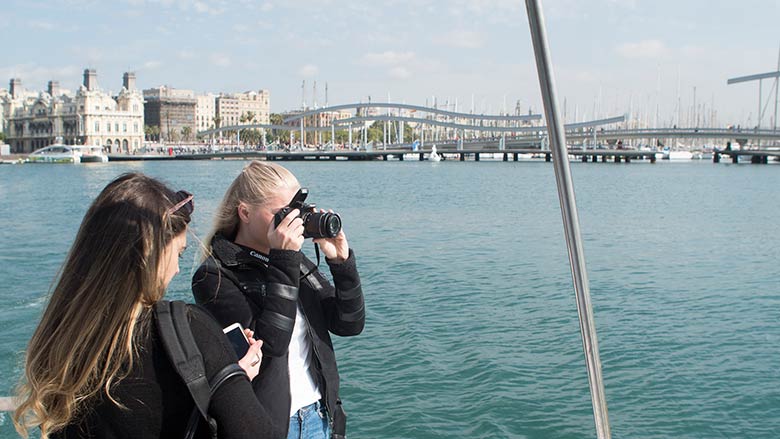 A tinglado is a shed, a port warehouse. Inside the container terminal, this is where consignments of imported goods are stored. At Port Vell, the oldest part of the Port of Barcelona, there are old tinglados that are now disused but maintain their historic and symbolic value. The old tinglados are an important element of the Port identity and, for this reason, our school together with Port de Barcelona have decided to present the final thesis in one of the tinglados. Our Business Design students have visited the Port to choose the tinglado that suits their projects best. We are very excited to connect our projects with the city of Barcelona and its history!