BCN Service Design Week: Go hands-on with the experts
A week full of workshops, challenges, teamwork and talks around Service Design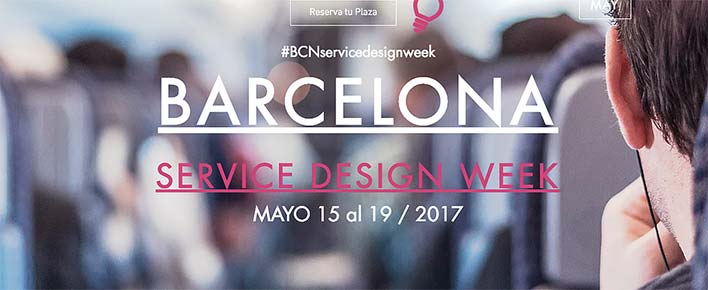 Organised by the Innovation Kitchen of Design Thinkers Group Spain, the Barcelona Service Design Week is a hands-on experience in which 10 entrepreneurs and active experts coming from different fields where Service Design is applied -among them our Director Manuela Procopio and our lecturer Gary van Broekhoven- will propose challenges for attendees to work on them in teams along the five days.

The goal of the Barcelona Service Design Week is to analyse and apply together the last Service Design ideas, methodologies and tools while opening up new avenues. During the week, attendees will acquire practical knowledge to carry forward their business and personal careers. The challenges will range from fashion to education projects and from conseptualisation to rapid prototyping and implementation. In addition to the workshops, keynote speakers will provide insight and perspective.
Below you can read the complete program and the list of speakers, mentors and workshop facilitators. Elisava lecturers will be also tutoring the development of the projects during the workshops.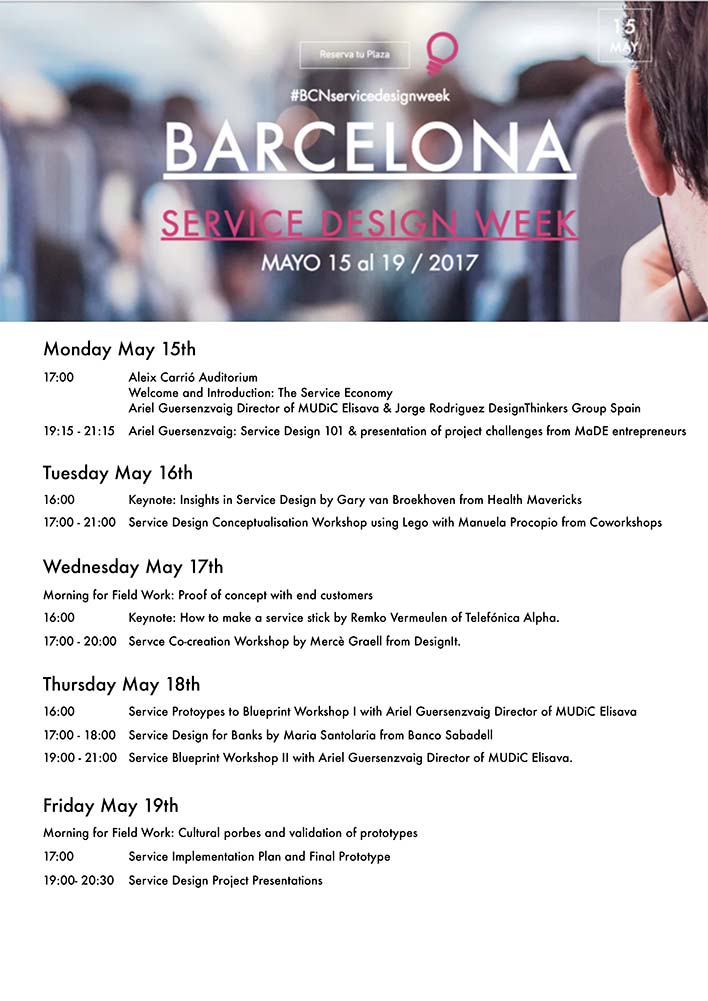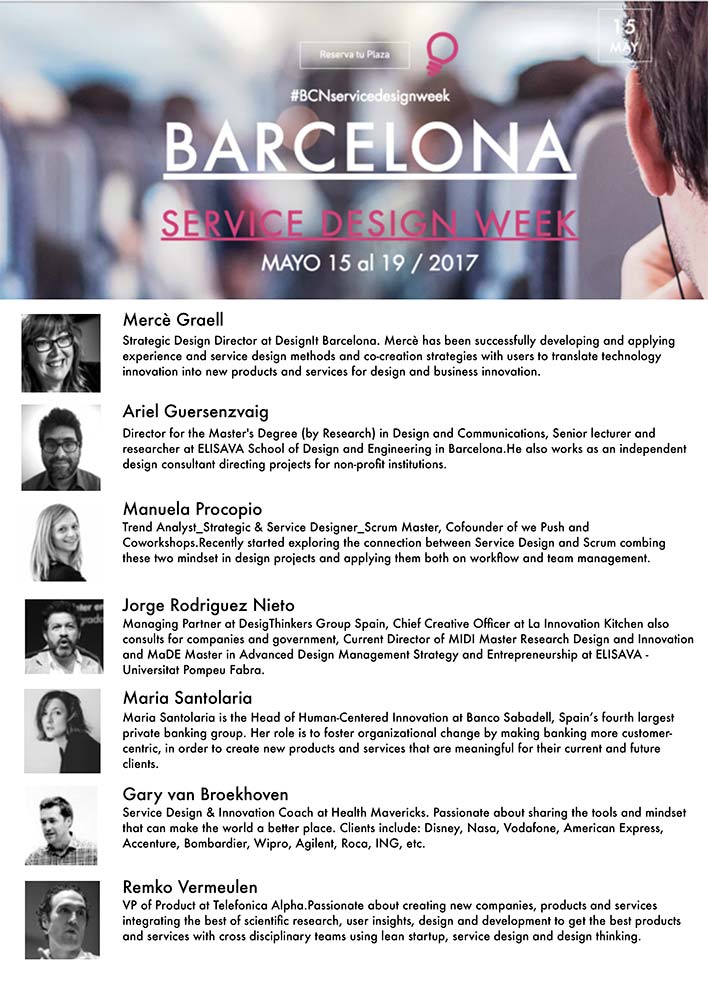 WHEN: from 15th to 19th May
HOW: you can buy your ticket here.
WHERE: ELISAVA