Final presentation at Desigual's headquarters
The students counted with the presence of the Brand Manager Director, Román Lata, for their final presentation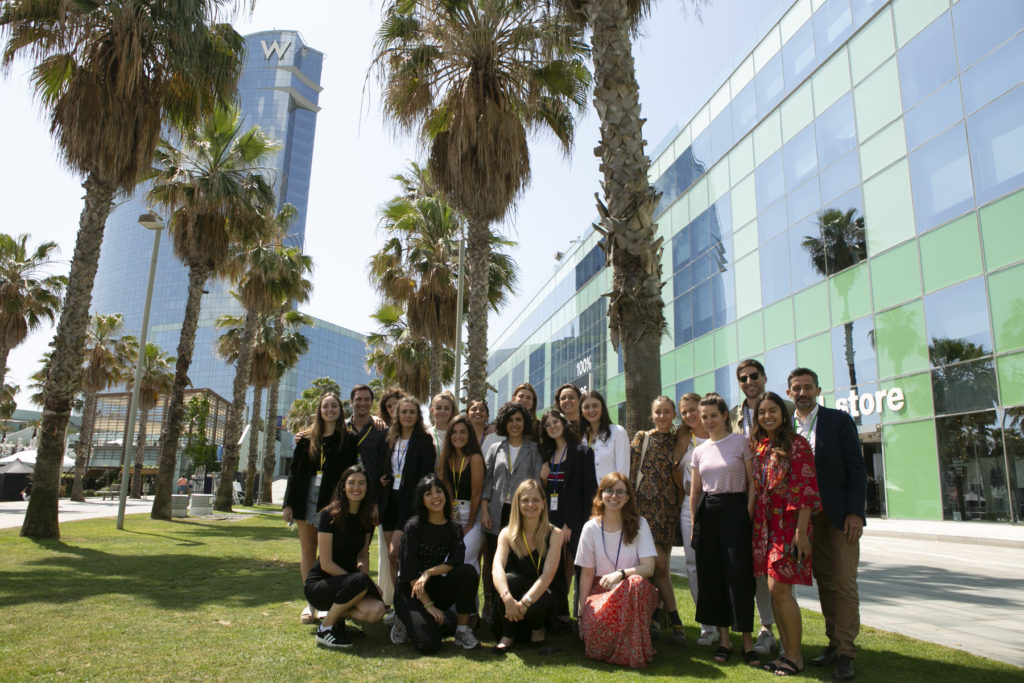 Last week, the 3rd year students of the IED Diploma in Marketing y Comunicación de la Moda had the final presentation of their thesis at Desigual's headquarters.
At the very beginning of the academic year, the students were presented with a brief elaborated by Desigual. The challenge was to design a strategic plan for the women collection, with the main objective of rejuvenating the brand's image.
In order to approach the brief from different perspectives, the students were divided into groups to work separately. The groups were formed by:
Allison Blitz, Dolores Vacas and Lígia Torres
Constanza Zambrano, Eider Paskual and Gemma Alley
Beatrice Toja, Gal·la José and Mariona Vallés
Marta Juàrez
Natalia Jariod and Oihana Villena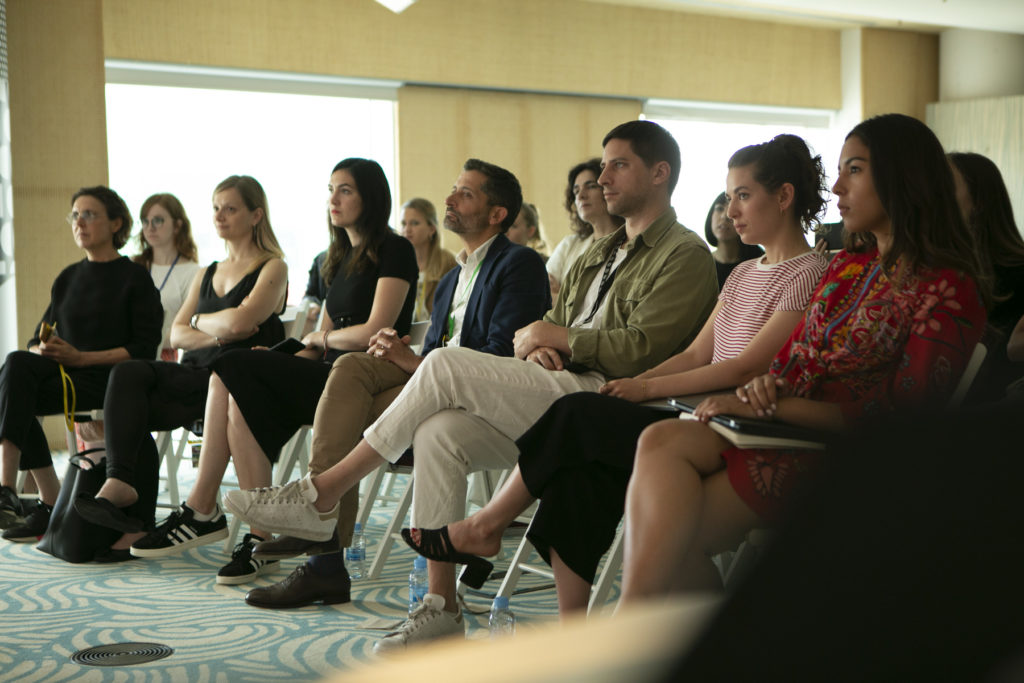 On the day of the presentation the students counted with the presence of Desigual's Brand Manager Director, Román Lata, as well as Ophelie Guitard and Jaqueline Áraya, who work with him in the same team. The Vice Director of IED Barcelona, Andrea Marchesi, was also present as a representative of IED and had encouraging words for the students.
Presenting the thesis in a professional environment is a great opportunity for the students. They received feedback directly from the client and were asked questions regarding their thinking process. This way, they had to defend their proposal but also learn and accept the comments.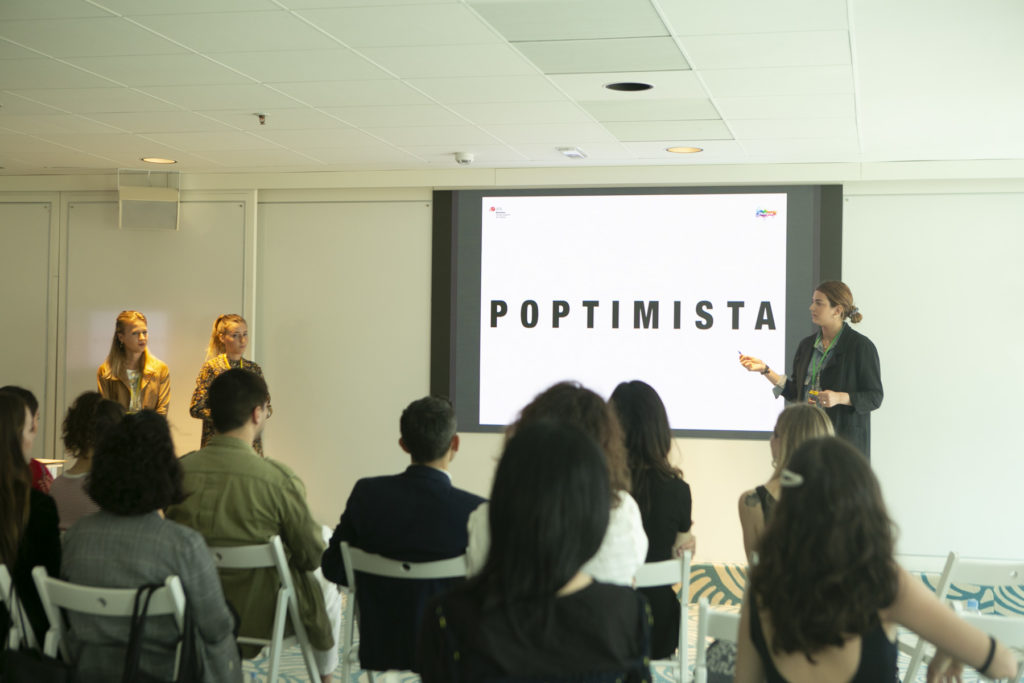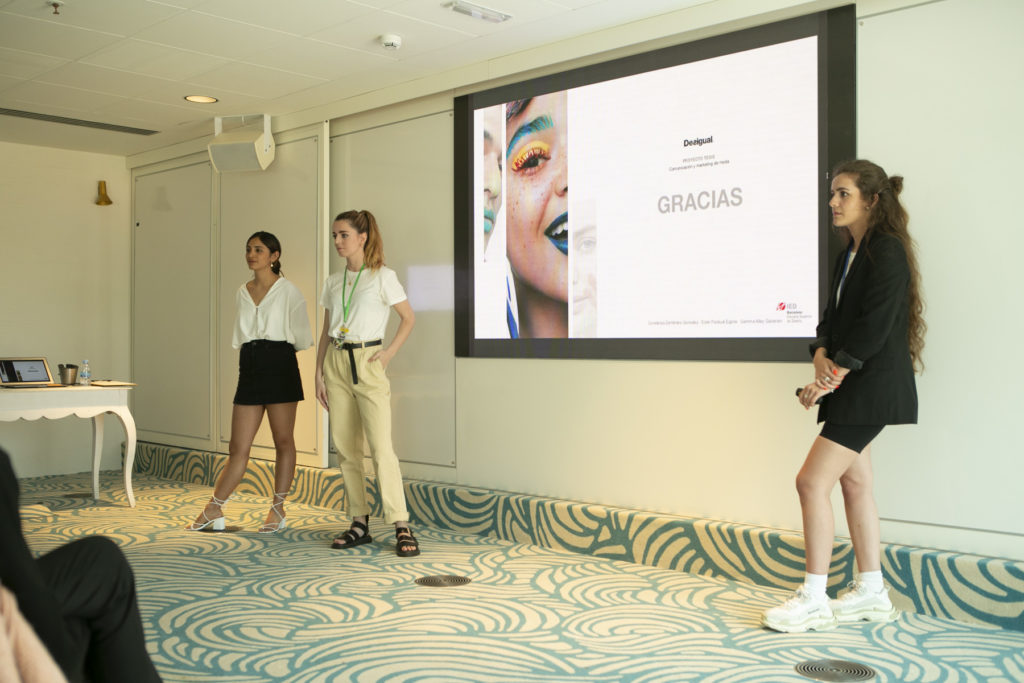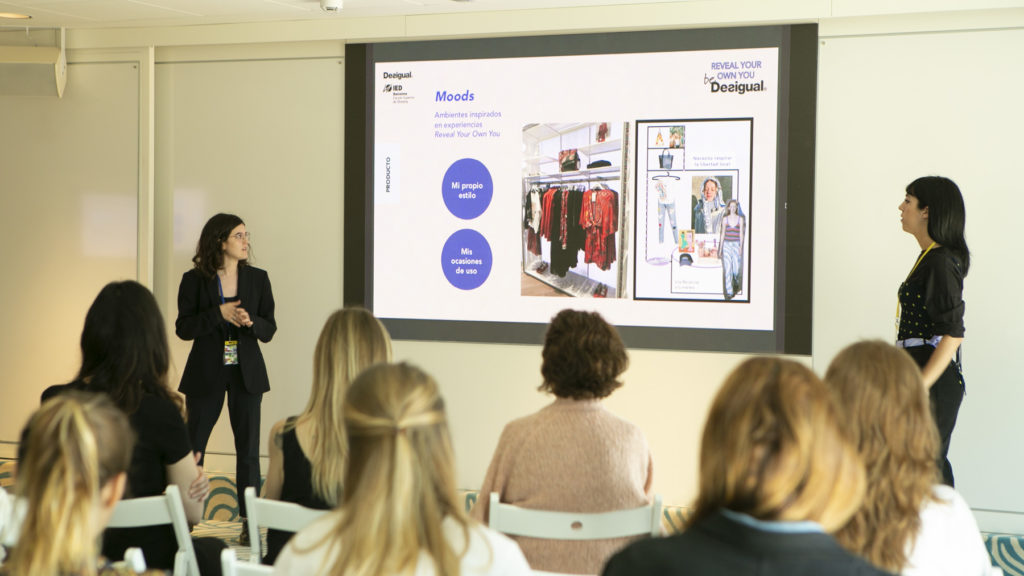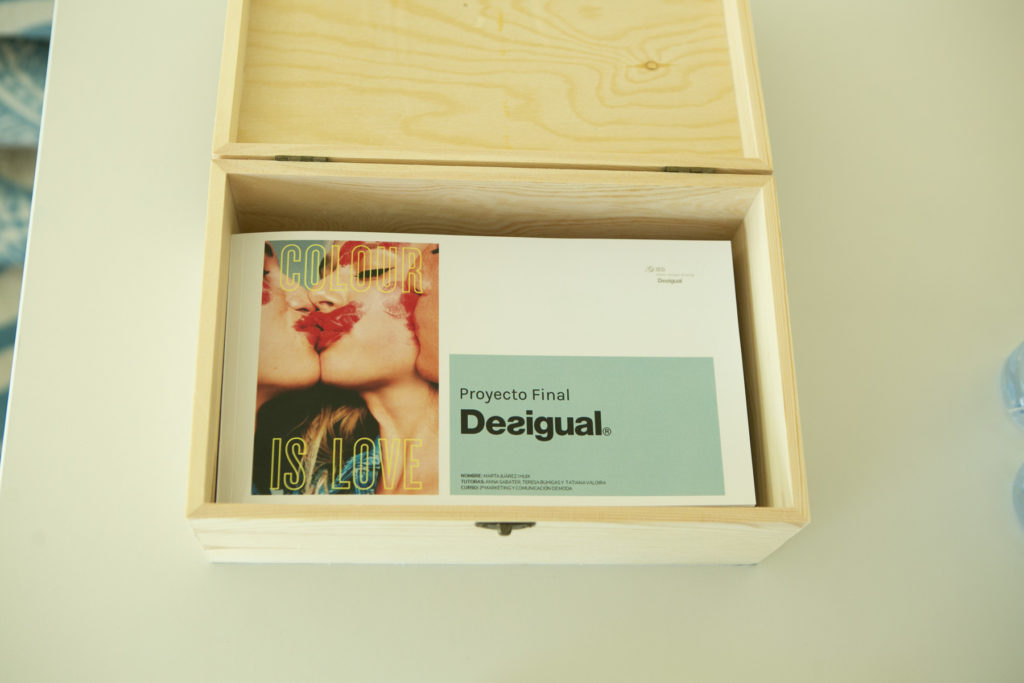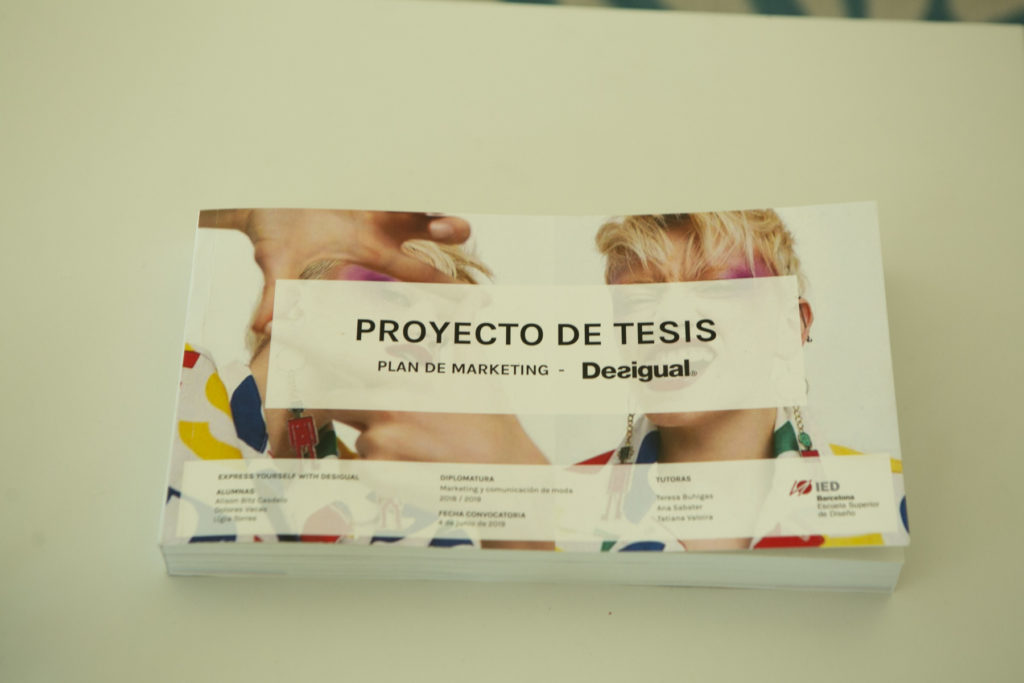 After the presentations, the students enjoyed a glass of cava at the headquarters and talked calmly with the teachers and the representatives of Desigual, all thanks to the great organization of IED's Events Department.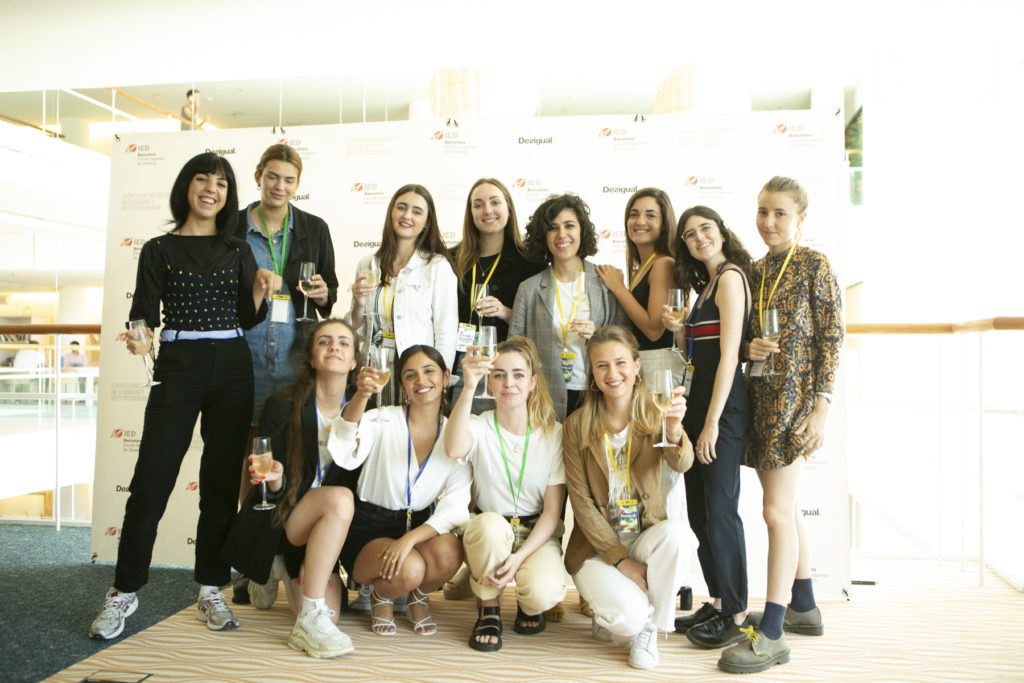 We can't think of a better way to put to an end the work of a whole year. The stress and the hard work were definitely worth it. We also want to give special thanks to Desigual for their involvement during the process and for letting us use their offices for the final presentation. It was a great experience for all of us.
And, last but not least, congratulations to all the students for finishing their Diploma successfully. Great job! See you all at the graduation ceremony 😉