BdwCity: III Sustainable Fashion Forum
The Barcelona Design Week side event brings together experts on how to successfully transform the fashion industry model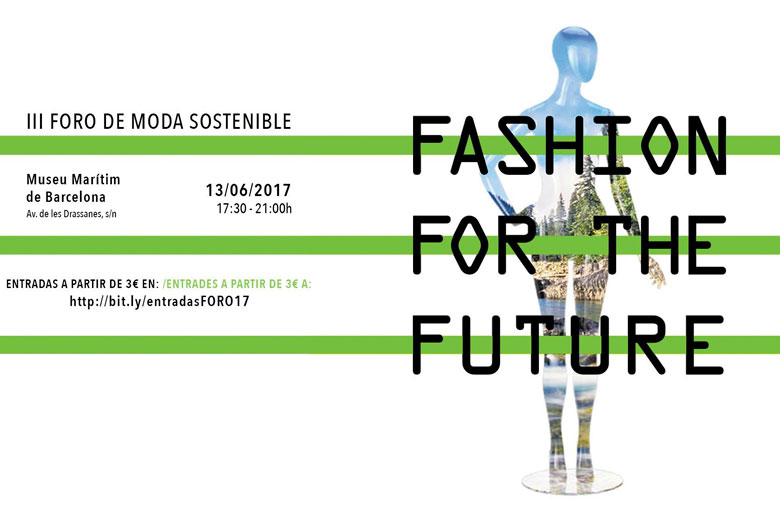 Barcelona goes on celebrating its Design Week! BDW City is the parallel programme that spreads design-related activities held by different agents, from designers and artists to studios and organisations.
One of these activities is the III Sustainable Fashion Forum, held by the organisation Moda Sostenible, where 6 professional experts will give talks in PechaKucha format (presentation in which 20 slides are shown for 20 seconds each) about the tools and strategies to build an ethical and responsible fashion industry for the future. Our lecturer and course leader Gabriela Pedranti will talk about sustainable fashion and storytelling.
Below you can read the complete programme and here you will find all the other events in which IED Barcelona will take part!
17:45h ACCREDITATIONS/REGISTRATION
18h – WELCOME & PRESENTATION: Elisa "Coco" Rodrigo
18:15h a 18.45h
Federica Massa EL CAMINO AL ÉXITO: BRANDING SOCIAL EN MODA SOSTENIBLE
 Gabriela Pedranti STORYTELLING Y MODA SOSTENIBLE
Ludovic Assemat INICIATIVAS GLOBALES EN EL CAMPO DE LA SOSTENIBILIDAD EN LA MODA
 18:45h a 19:05h – Q&A
19:05h a 19:15h – BREAK
19:15h a 19:45h
Santi Mallorquí INNOVACIÓN, PRODUCCIÓN Y MATERIALES
Patricio Abreu INTERNACIONALIZACIÓN, COMUNICACIÓN Y COMERCIO DIGITAL
Mikel Feijoo EL CAMINO EMPRESARIAL HACIA LA SOSTENIBILIDAD
19:45h a 20:05h – Q&A
20:05h a 21h – NETWORKING APERITIF
WHEN: 13th June 19:00h
HOW: 5€ (3€ for members of Moda Sostenible). You can register here.
WHERE: Auditorio del Museo Marítimo de Barcelona